12 January 2018
World Class Cooperation
from an article by Jette Odgaard Villemoes, 11.01.18:
Center for Quantitative Genetics and Genomics (QGG) at the Department for Molecular Biology and Genetics at Aarhus University (AU) has signed a cooperation agreement about teaching and research with the Department of Veterinary and Animal Sciences (IVH) at University of Copenhagen (KU), for the benefit of students at the two universities as well as the – already – high level of expertise nationwide.
Researchers from QGG have already taught several courses at IVH, and this informal cooperation has now been formalised with the signatures of the two heads of department. 
The cooperation agreement is valid from the fall semester of 2017, and comprises two courses so far: Avl og reproduktionsstyring (Breeding and Reproduction Management) at bachelor level, and Quantitative Genomics and Breeding at master level. The students at IVH will also have the opportunity of taking further courses offered by QGG at Aarhus University. 
In a time where parallel and competing expertise between universities often blocks the way for fruitful cooperation, the cooperation agreement is a major advantage for both departments.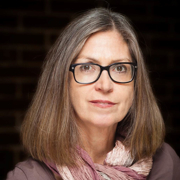 "Denmark has strong and well established university environments within livestock genomics research and livestock breeding. The fact that we are strengthening the cooperation between KU and AU within these fields means that the students get better teaching and that the research is strengthened for the benefit of both the universities and the relevant industries, says course responsible at the Department of Veterinary and Animal Sciences (KU), professor Merete Fredholm, and adds: The course has received good assessments from the students. They are happy with the mix of lectures, exercises and project work. The only point of criticism is that there could be a better coordination between the three course modules, which of course will be improved".