31 March 2020
Keel bone fractures in egg laying hens are not caused by external trauma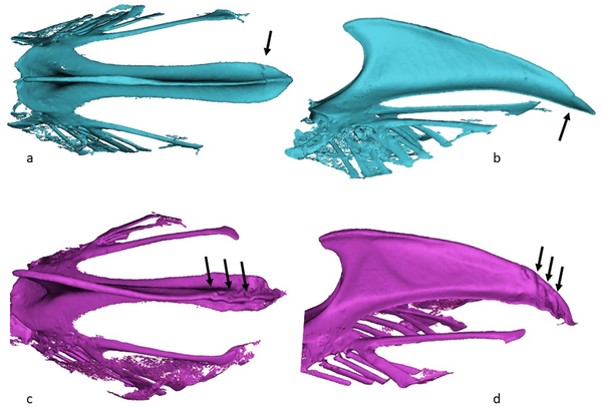 In an unconventional collaboration with Department of Forensic Medicine researchers from Veterinary Clinical Microbiology have demonstrated that keel bone fractures is not due to external trauma.
Presently, keel bone fractures are regarded as the most important welfare concern in egg laying hens. Until now, the common view on the cause of their occurrence has been that they occur after external traumas of high-energy impact, for example due to collision with furniture in the hen houses. 
The prevalence, both in Denmark and the rest of the world, has increased dramatically the last 10 to 20 years, regardless of the housing of the hens, regardless whether the hens can move freely indoor and/or outdoor in the hen houses or they are housed in small groups in enriched cages. The high prevalences also found in the enriched cages makes it hard to understand the theory of external traumas as the cause. 
By performing a detailed pathological investigation in an unconventional, but very rewarding, collaboration with Department of Forensic Medicine, we are the first to demonstrate that keel bone fractures in egg laying hens are not caused by external traumas. To get to that result we have used advanced histopathological techniques as well as CT- and MRI scanning.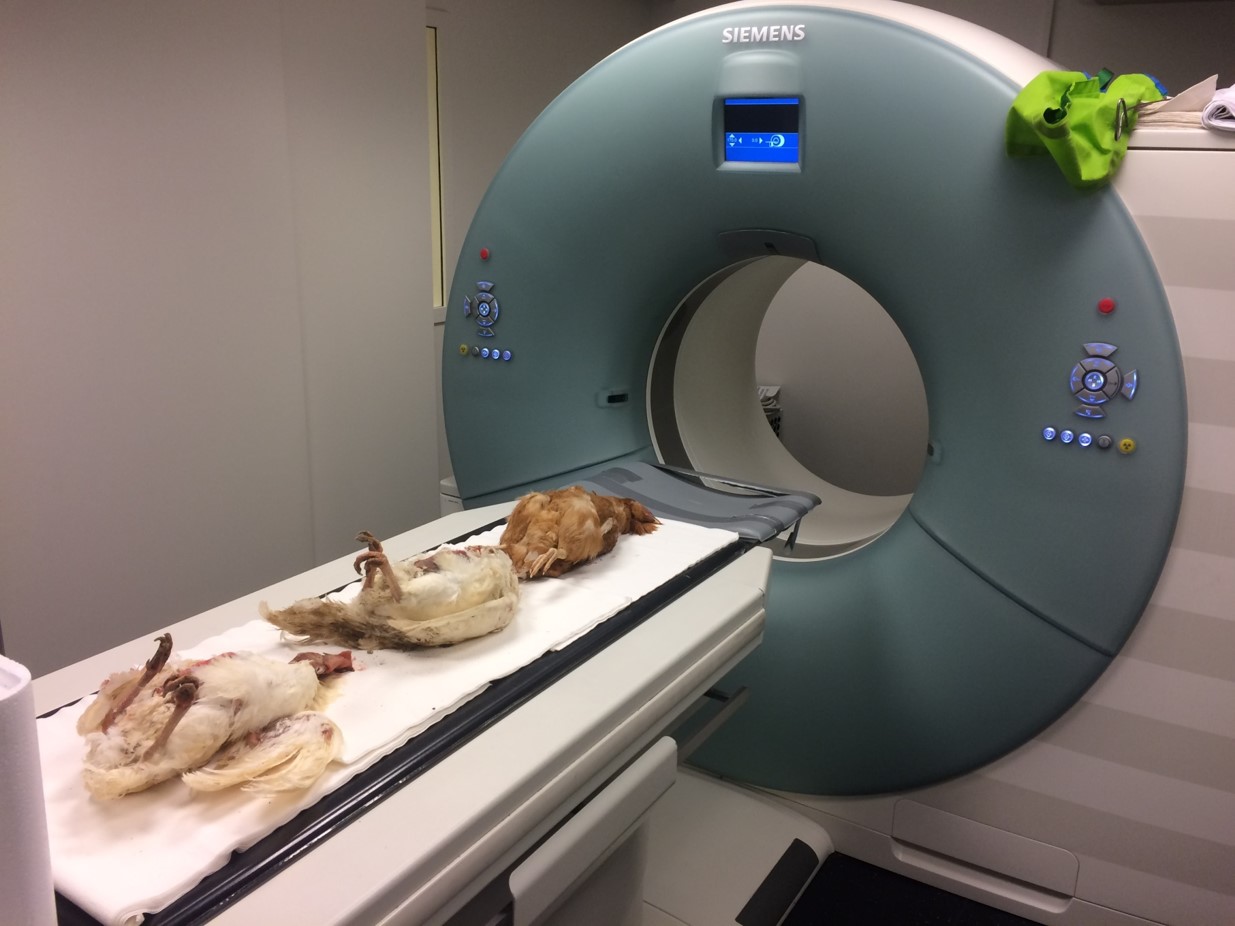 The study was published in PlosOne on March 9th: (https://journals.plos.org/plosone/article?id=10.1371/journal.pone.0229735 ) and have already been presented at several national and international conferences and meetings.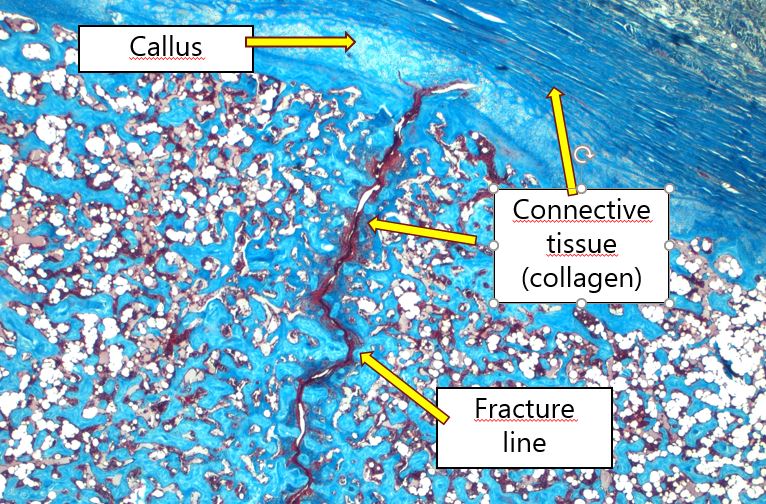 To get a step closer to solve the riddle to prevent these fractures in the hens it crucial that we know the true causal relationship. Our results show that we most likely are to find the truth of the fractures in the hen itself. Based on that we can now focus our research further. 
For further information, please contact: 
Ida Thøfner, DVM, PhD
Assistant professor
icnt@sund.ku.dk  
or 
Jens Peter Christensen
Professor mso, DVM, Ph.D, Dipl ECPVS
jpch@sund.ku.dk  
Department of Veterinary and Animal Sciences
Faculty of Health and Medical Sciences
University of Copenhagen
Stigbøjlen 4
1870 Frederiksberg C