TOPSAFE: Targeted Optimized Phage solutions for food Safety
The project TOPSAFE aims at developing industrial solutions that combat Campylobacter, Salmonella and E. coli in fresh meat, dairy products and vegetables by exploiting the specific bacteria killing effect of bacteriophages.
We isolate and characterize novel phages and develop and document novel phage solutions in collaboration with project partners. We specifically investigate factors, which influence the efficacy of using bacteriophages in food and maximise the obtained effect by optimising phage selection and conditions for the application.
The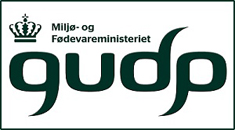 project is funded by GUDP by DK11 million and is a collaborative consortium of Danish food manufactures and food safety consultants. Check the GUDP website for more information.
For more information please contact Lone Brøndsted (lobr@sund.ku.dk).