PYANO: Re-targeted Pyocins
The project aims to use pyocins from Pseudomonas aeruginosa as an advanced tool to discover novel phage receptor binding proteins and to show their antimicrobial activity against prevalent Salmonella serotypes and Campylobacter jejuni.
Pyocins are highly potent antimicrobials resembling phage tails that allow specific binding and killing of the target bacteria. Since the bacterial recognition is determined by the tail fibers, we will change the tips of these fibers with phage tail fibers to retarget the pyocin to kill other bacteria such as Salmonella and Campylobacter. In addition, we will use pyocins as a tool to discover the binding domains of novel phage receptor binding proteins.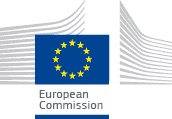 The European Commission supports this project under H2020 – Marie Sklodowska Curie Individual Fellowship (MSCA-IF-2015) for Post doc Yilmaz Emre Gencay with EURO 200.000 Euro and part of this work is in collaboration with Assoc. Prof. Lars Jelsbak, Technical University of Denmark.