Antimicrobial resistance and antibiosis (ARA)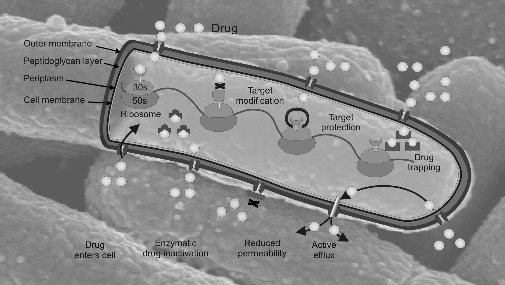 The goal and ambition of the group is to impact the life of humans and animals by generating new knowledge and solutions for control of bacterial infections. Our research focuses on clinically relevant aspects related to antimicrobial resistance and antibiosis.
It ranges from molecular epidemiological studies elucidating evolution, population structure and transmission of multidrug-resistant bacteria to discovery and development of new strategies to improve diagnosis and therapy of bacterial infections.
The group is responsible for the diagnostic laboratory SUND VET DIAGNOSTIK which has become the largest Danish laboratory offering microbiology services to companion animal clinics in Denmark.
---
The group is represented in various international steering committees such as ESGVM (ESCMID Study Group for Veterinary Microbiology), VetCAST (Veterinary Committee for Antimicrobial Susceptibility Testing), and ISCAID (International Society of Companion Animals Infectious Diseases) Antimicrobial Working Group, which lead to publications of international guidelines and position papers.
These activities allow the group to maintain high visibility amongst veterinary practitioners, both nationally and internationally, and serve as platforms for promoting research collaborations in veterinary microbiology.