9. juli 2018
EFSA's new scientific panels elect chairs
Following a three-day 'science fair' of talks, meetings and interactive sessions, over 170 scientific experts selected for EFSA's 10 scientific panels have elected their chairs and started their work.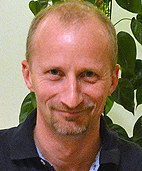 Dr Juliane Kleiner, acting Head of Risk Assessment and Scientific Assistance, said: "I'm really pleased to welcome our new panel members to Parma this week. The programme we've laid on was designed to quickly bring them up to speed on how EFSA works and what we expect of them. All the Panels have busy work plans so it's important that they hit the ground running." 
Chairs elected
All 10 panels have elected a chair and two vice-chairs to steer their work over the next three years. The chairs are also members of the EFSA Scientific Committee, which met briefly yesterday and will elect a chair and vice-chairs at its first full plenary meeting in September.
Panel
Chair
Vice-chairs

Additives and products or
substances used in animal feed

Vasileios Bampidis
Giovanna Azimonti
Roberto Villa
Animal health and welfare
Søren Saxmose Nielsen
Virginie Michel
Miguel Angel Miranda
Biological hazards
Kostantinos Koutsoumanis
Ana Allende
Lieve Herman
Contaminants in the food chain
Dieter Schrenk
Heather Wallace
Christer Hogstrand
Food additives and flavourings
Maged Younes
Wim Mennes
Maria Jose Frutos Fernandez
Food contact materials, enzymes
and processing aids
Vittorio Silano
Henk van Loveren
Alicja Mortensen
Genetically modified organisms
Hanspeter Naegeli
Tamas Dalmay
Nils Rostoks
Nutrition, novel food and food
allergens
Dominique Turck
Androniki Naska
Harry McArdle
Plant health
Claude Bragard
Jonathan Yuen
Francesco Di Serio
Plant protection products and their residues
Hernandez Jerez Antonio
Silvia Pieper
Christopher Topping
The EU Food Law, which established the EFSA, requires the renewal of the Scientific Committee and the panels every three years. This year EFSA is renewing all 10 scientific panels simultaneously for the first time.