19 October 2020
SUND appoints affiliated professor from bioscience company Chr. Hansen
With the appointment of an affiliated professor from Chr. Hansen, the Department of Veterinary and Animal Sciences strengthens its ties to the industry, gaining valuable support for the strategic development of the department.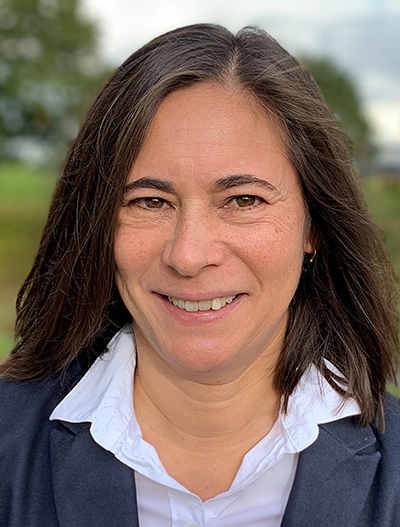 Principal Research Scientist Yvonne Agersø from Chr. Hansen has recently been appointed Affiliated Professor at KU. Head of Department Birgit Nørrung is proud that such a highly qualified researcher will become affiliated with the department and says further:
 "It is essential for KU to build ties to the industry and it is something that we have been working on intentionally for several years. I believe that this new affiliation will be beneficial to the department as well as to Chr. Hansen."
The professorship fits very well into the strategic development of the department and Yvonne Agersø is going to help develop the department further within her field of expertise and will support teaching activities as well as research activities.
Since her PhD, Yvonne Agersø has been working with various aspects of antimicrobial resistance and has a very broad knowledge within this field. The research interests of Yvonne Agersø are currently focused on resistance evolution in non-pathogenic bacteria to strengthen the knowledge and develop tools for strain safety assessments of bacteria relevant for industrial production.
"Most research in the field of antimicrobial resistance focuses on bacteria causing infections in humans or animals. Therefore, we have knowledge gaps in understanding the antibiotic resistance evolution in general and lack tools for meaningful assessment of bacteria relevant for industrial production," Yvonne Agersø says.
"The research carried out at Department of Veterinary and Animal Sciences within the areas of antimicrobial resistance and disease prevention is a great fit to our research activities at Chr. Hansen. With this honorary position, I will have the opportunity to bridge the two worlds and I am looking forward to expanding our collaboration and knowledge in the field."