Stem cells models for studies of neurodegenerative diseases
Research focus
Our research activities are focused on disease modeling using induced pluripotent stem cells (iPSC) from patients and their CRISPR-Cas9 gene edited controls. Our research focus is on Alzheimer's disease (AD), Frontotemporal dementia (FTD) and glaucoma.
Within AD and FTD we are investigating cell type specific pathologies in neurons, astrocytes and microglia. We are especially keen on understanding overlapping dysfunctions amongst different types of dementia and identification of key players in disease pathways. We believe that comprehensive understanding of such molecular commonalities may provide opportunities for novel interventions that are beneficial for an array of related diseases facilitating cost effective drug development. Explorations of disease pathways instead of disease-linked proteins will not only further the knowledge of disease development and progression, but also provide novel angles and targets for drug development. This part of our research is embedded in the BrainStem and NeuroStem projects (for more information: https://brainstem.dk/).
Within glaucoma we are specifically interested in the degeneration of retinal ganglion cells (RGCs) and their trophic support of Mueller cells (MCs). We are investigating this intrinsic inter-relation of MCs and RGCs in close collaboration with the clinic and Professor MSO Miriam Kolko.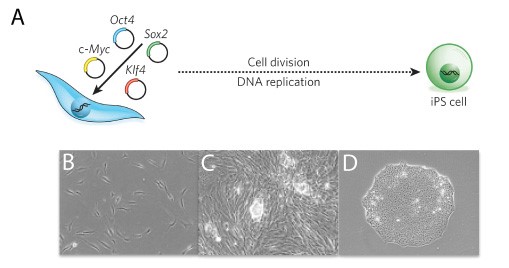 Current projects
We are currently working with Frontotemporal dementia (FTD) and Alzheimer's disease (AD). Here we differentiate our cellular models into neurons, astrocytes and microglia and assess cellular phenotypes compared to their isogenic controls. BrainStem and NeuroStem (Innovation Foundation Denmark) support the disease in the dish modeling of both FTD and AD.
We have recently received funding from the Novo Nordisk Foundation (GliAD) to investigate the role of specific single nucleotide polymorphisms (SNPs) related to the innate immune system in sporadic AD.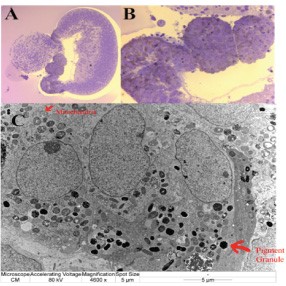 Our glaucoma research is currently focusing on generation of RGCs in 3D optic cups and this work is supported by the Danish Ophthalmology Society via Miriam Kolko. 
Furthermore, we are collaborating with Poul Hyttel on a project to evaluate the dog as a model for AD research and compare iPSC derived neurons from dogs with canine cognitive deficits (CCD) to the human AD iPSC derived neurons (funded by the Dansk Forskningsråd, PI Poul Hyttel). Last but not least, we are collaborating with Hans Wandall and Jakob Barslev Sørensen on glycolysation changes in AD and Epilepsy, respectively. Both are funded via Lundbeck Foundation.
Research Funding
Selected Publications